Add to favorites
In favorites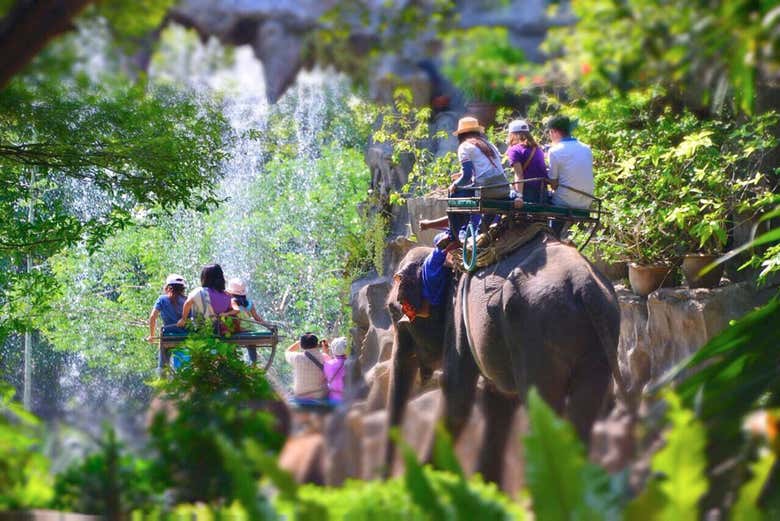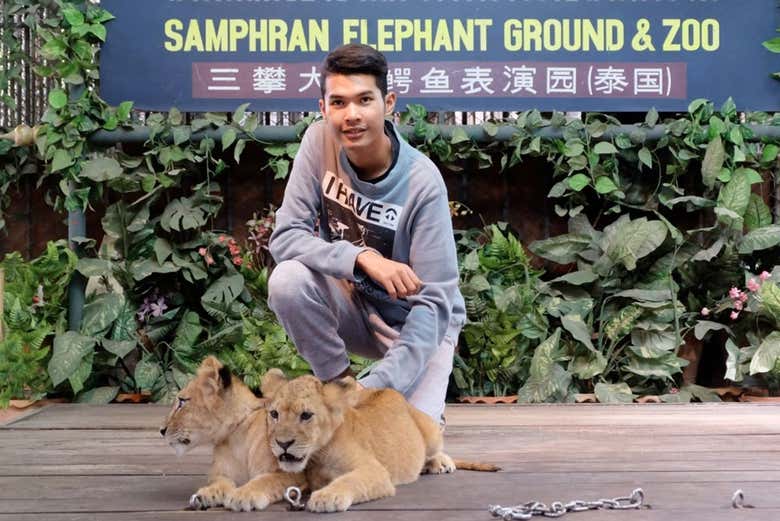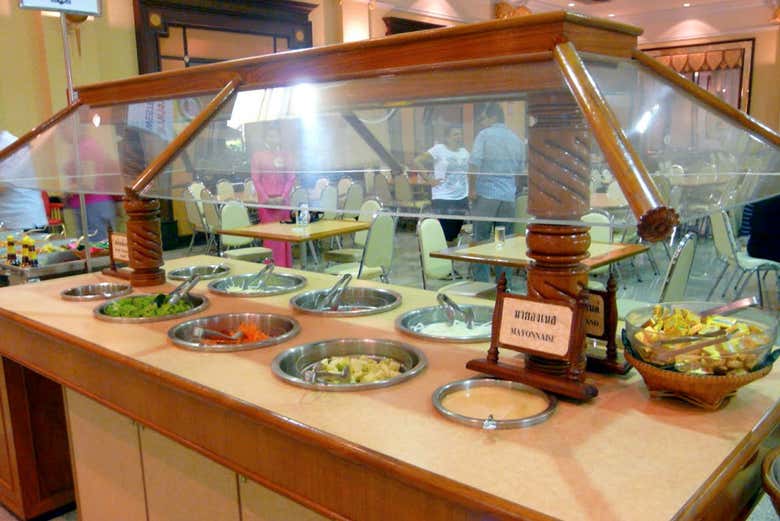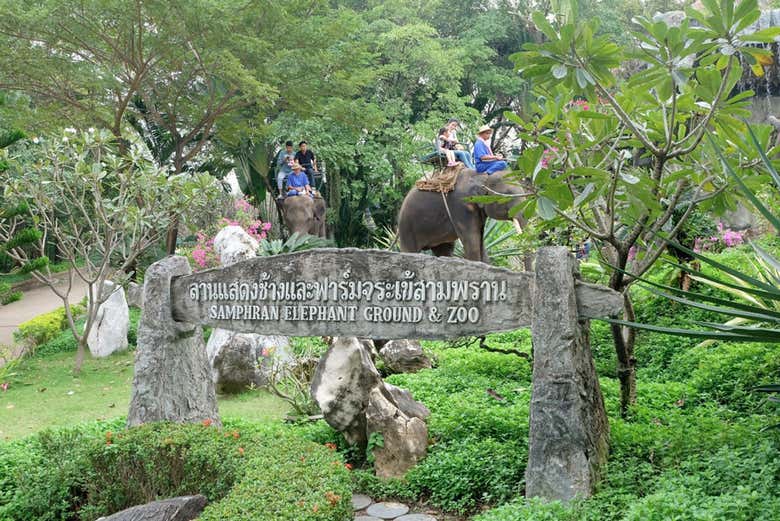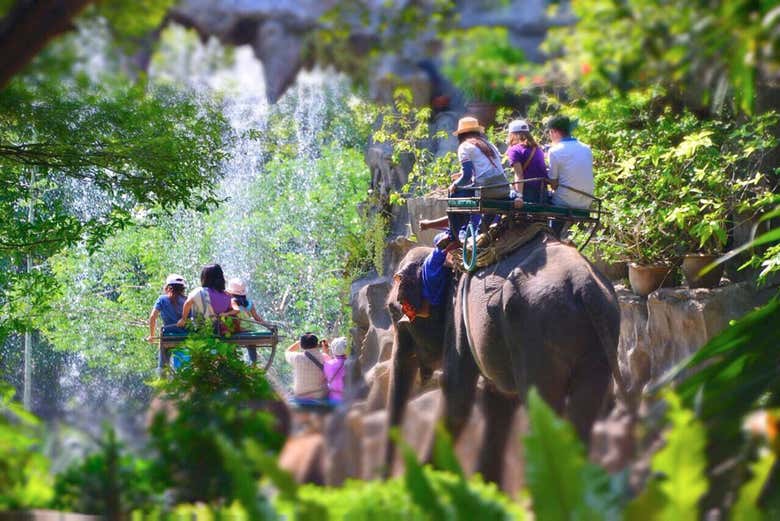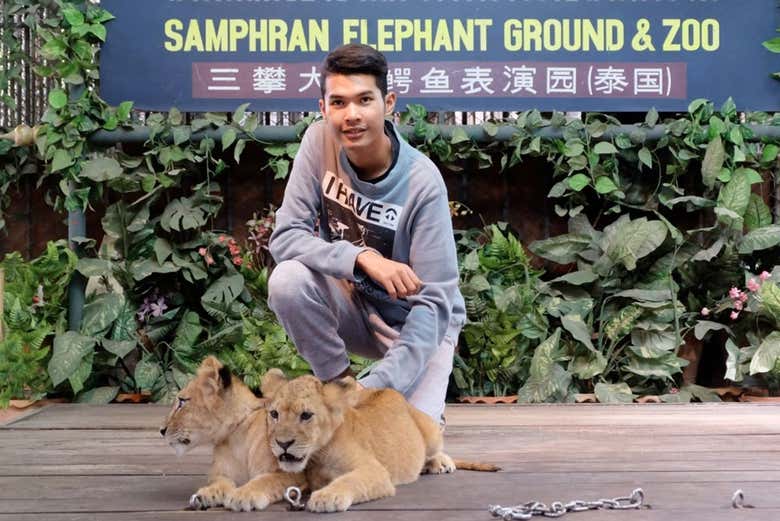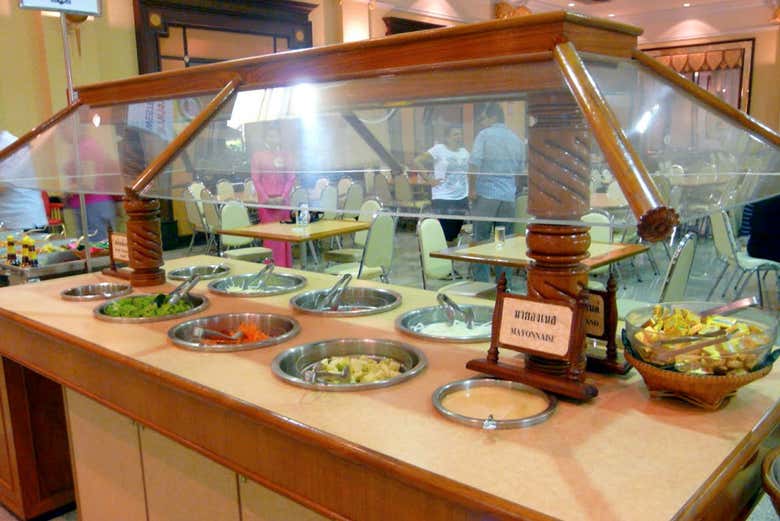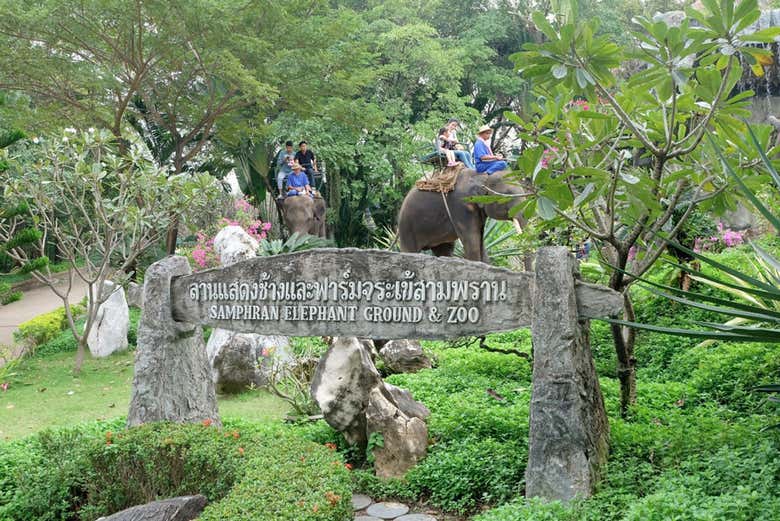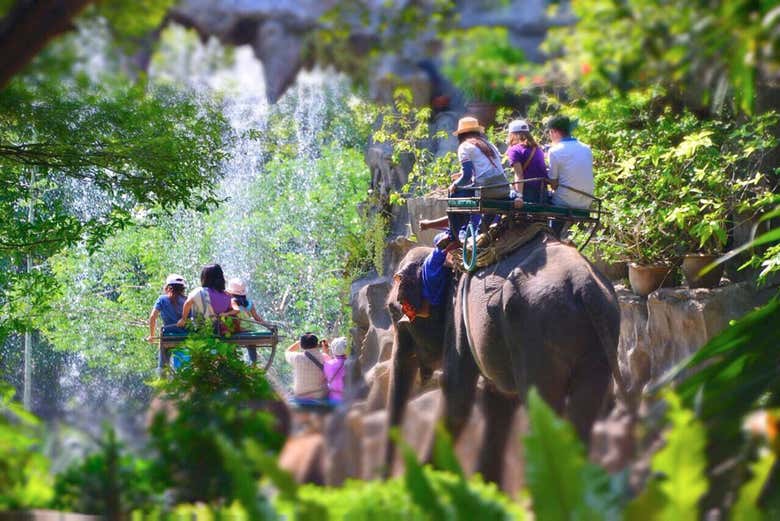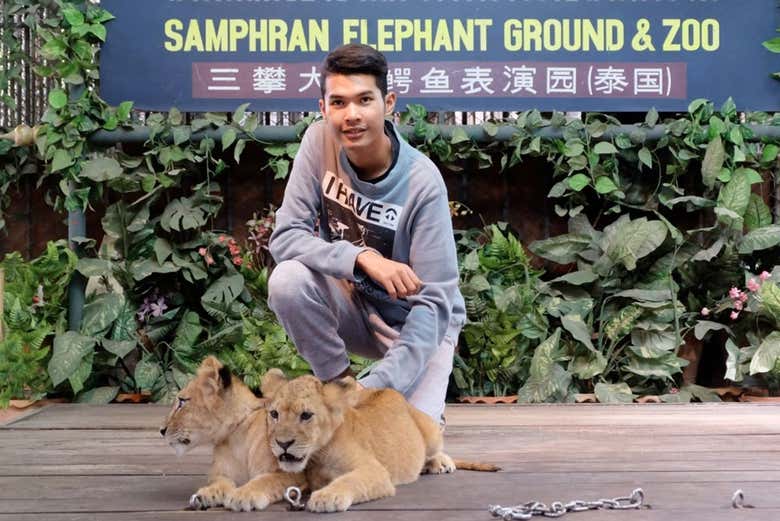 We currently don't have any scheduled dates for this activity.
Discover the dextrous skills of some majestic elephants, and admire the power of the crocodiles on this double show at the Samphran Elephant Ground and Zoo: Thailand's two most iconic wild animals, live.
Samphran Elephant Ground Show
The standard ticket to the Samphran Elephant Ground and Zoo includes day long access to the zoo itself, and two shows: one starring elephants and the other, crocodiles. You can see these wild symbols of Thailand live: even seeing tigers!
The show is sure to get the adrenaline pumping, as the largest land mammals in the world show off their abilities. The elephants at the Samphran Elephant Ground play football, dance, and recreate the traditional Thai elephant-back jousting known as "Yutha Hathi". And you can see how the handlers swim and fight with their crocodiles, even putting their head inside their open jaws!
During the visit you'll be able to get up close with the elephants (a national Thai symbol), and feed them sugar cane and fruit. And you can take advantage of the range of animals on show at this Bangkok zoo, taking some photos with the two twin tiger cubs, bringing home an unforgettable souvenir of your trip to the Thai capital.
Then you can explore the tropical gardens which surround the Samphran Elephant Ground, relaxing beneath the waterfalls.
Options
When making your reservation, you can combine the standard ticket with several different options:
Elephant Ride Bangkok
Over the course of 15 minutes, you'll have the opportunity to climb aboard an elephant and pass through the park's tropical gardens: feeling the unique sensation of crossing the Thai jungle from up high.
Food
You'll enjoy a buffet dinner inside the park. You can choose from Western dishes such as spaghetti, beef stew, corn on the cob or seabass, as well as Asian dishes such as noodles, steamed rice, spiced soup or tropical fruit.
Schedule
The Samphran Elephant Ground is open every day from 8:30 am to 5:30 pm.
The elephant show takes place twice per day, at 1:45 pm and 3:30 pm.
The elephant rides take place in two windows: between 10:30 am and 1 pm and from 2:30 to 3 pm.
View complete description
Cancellations
Not refundable. This activity does not permit modifications nor cancelations.
We currently don't have any scheduled dates for this activity.
Samphran Elephant Ground and Zoo.